Jeremy Wilson is a singer-songwriter  and music producer from Portland, OR. He is known for his bands Pilot and Dharma Bums.  Jeremy's latest solo album is called Empty Through Empty Space

Jeremy Wilson (vocals & guitar) Dylan-Thomas Vance (lap slide guitar, backing vocals) and Matth
ew Rotchford (upright and electric bass, backing vocals) call themselves "The Triangle" and are the core group behind Empty Through Empty Space; a collection of twelve original songs by Wilson that find the three realizing a truly new and organic sound.

Empty Through Empty Space features guest appearances by Decemberists'  John Moen on drums and Jenny Conlee-Drizos on Hammond organ plus; Ezra Holbrook on drums and percussion; Luke Strahota on drums;  engineer & producer Sean Flora on guitar and backing vocals; horn arranger Paul Brainard on trumpet and his Portland Horns.  The album even features all four Dharma Bums members - Wilson (guitar, vocals), Jim Talstra (bass), John Moen (drums), and Eric Lovre (electric guitar) - on the track "I Can't Bury You."
The Lowenstein Trust proudly announces 2020 Award Winner JEREMY WILSON for his work with the Jeremy Wilson Foundation to assist musicians in need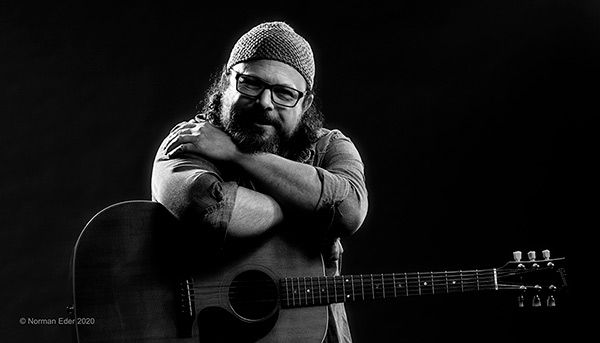 After experiencing a medical crisis requiring a series of heart surgeries, Jeremy Wilson - a former member of the bands The Dharma Bums and Pilot - felt blessed by the generosity of friends and fans who raised money to help him through his treatment and recovery. During this difficult time, he resolved to "pay it forward" and assist other Oregon and SW Washington musicians who find themselves in health-related or other crises.

In 2010, Jeremy established the Jeremy Wilson Foundation (JWF) and for more than a decade, has devoted thousands of hours to assist local musicians and their families in times of need.(read more)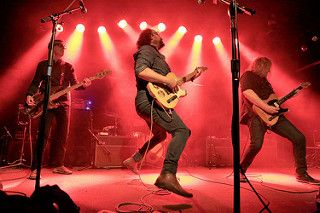 DHARMA BUMS REUNITE TO HONOR & SUPPORT SCOTT McCAUGHEY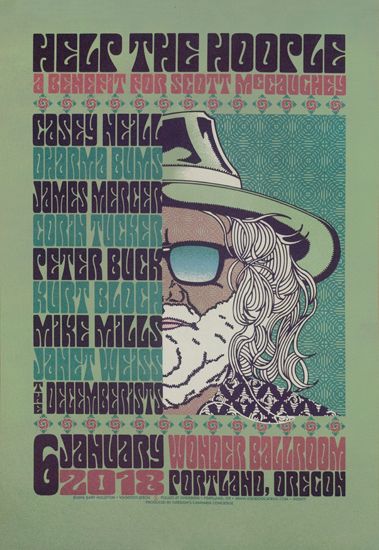 Help The Hoople Benefit Jan 6th 2018 Wonder Ballroom Portland, OR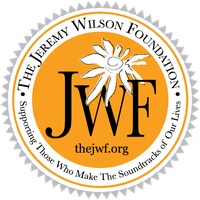 A FEW INTERESTING FACTOIDS 
In 2010 Jeremy founded the nonprofit musician's health and services organization The Jeremy Wilson Foundation 501(c)3.   Since 2010 The JWF has given out over one million dollars in assistance grants to Oregon and Clark County Washington musicians facing medical emergencies. 

Jeremy has been interviewed and featured in several books including Heavier Than Heaven: A Biography of Kurt Cobain [Charles R. Cross], and more recently in 2014, Heaven Adores You, a documentary film about the life and music of Elliott Smith directed by Nickolas Rossi. Jeremy played a direct role in the early career of Elliott Smith. Jeremy and the Dharma Bums were featured in the movie  Satyricon - Madness & Glory produced by Mike Lastra released in 2013.

The Oregon Music Hall of Fame inducted the Dharma Bums in 2011.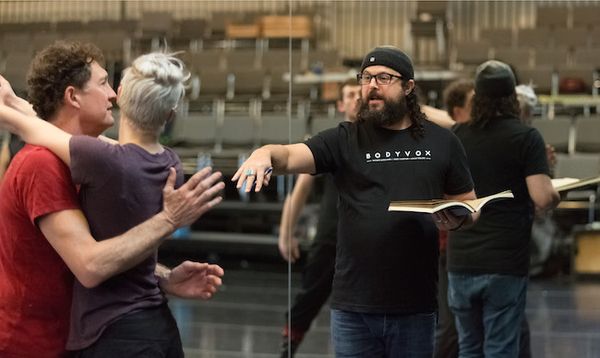 A little known fact about Jeremy: He was a ballet dancer from age 8 to 14 and was accepted to London's Royal Academy of Dancing the year he decided to quit and focus on music.  Recently Jeremy was invited to be a guest choreographer for the Portland based dance company BodyVox for their Pearl Dive Project performed April 7 thru 24, 2016.
A BRIEF AUTOBIOGRAPHY IN THE 3RD PERSON

Jeremy was born in Detroit Michigan in 1968, and by way of North Carolina moved to Scotts Mills, Oregon in 1976 (pop. 200). He started learning music at the age of 5 and by 14, as a member of the band The Watchmen, began jamming weekly in front of growing crowds at bars, grange halls, high school dances, teen clubs and parties throughout the Willamette Valley of Oregon.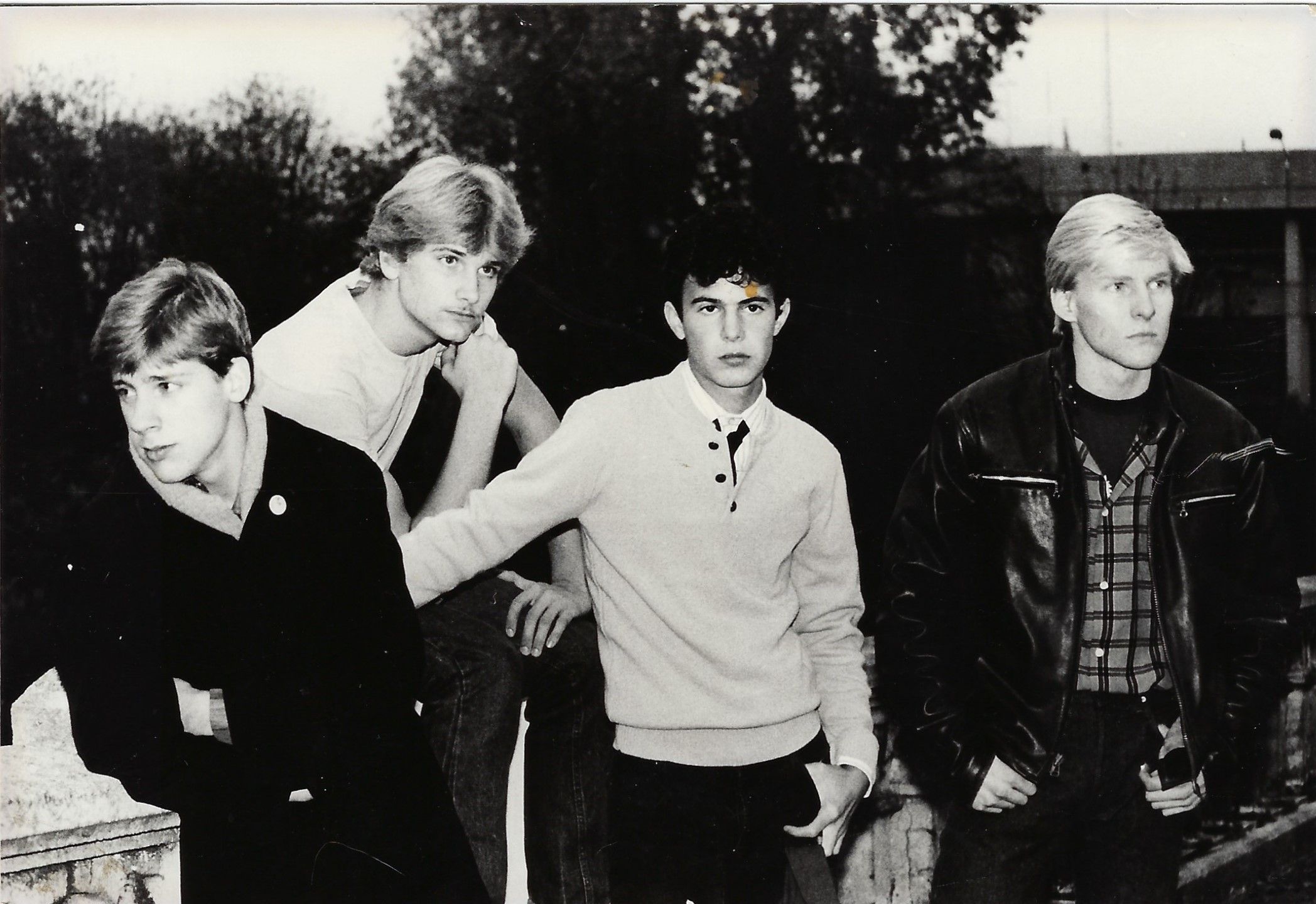 THE WATCHMEN
JIM TALSTRA (DRUMS) PHIL WASHINGTON(BASS) JEREMY (GUITAR/VOCALS) ERIC LOVRE (GUITAR VOCALS)
Not pictured TIM KING (BASS)
 
With an early repertoire of over 250 cover and original songs, the Watchmen made early reel-to-reel 2-track recordings from their practice space at guitar/singer Eric Lovre house, on his dad's farm. They also recorded a single "Johnny Normal", engineered by musician and producer Brian Berg (44 Long) in 1984.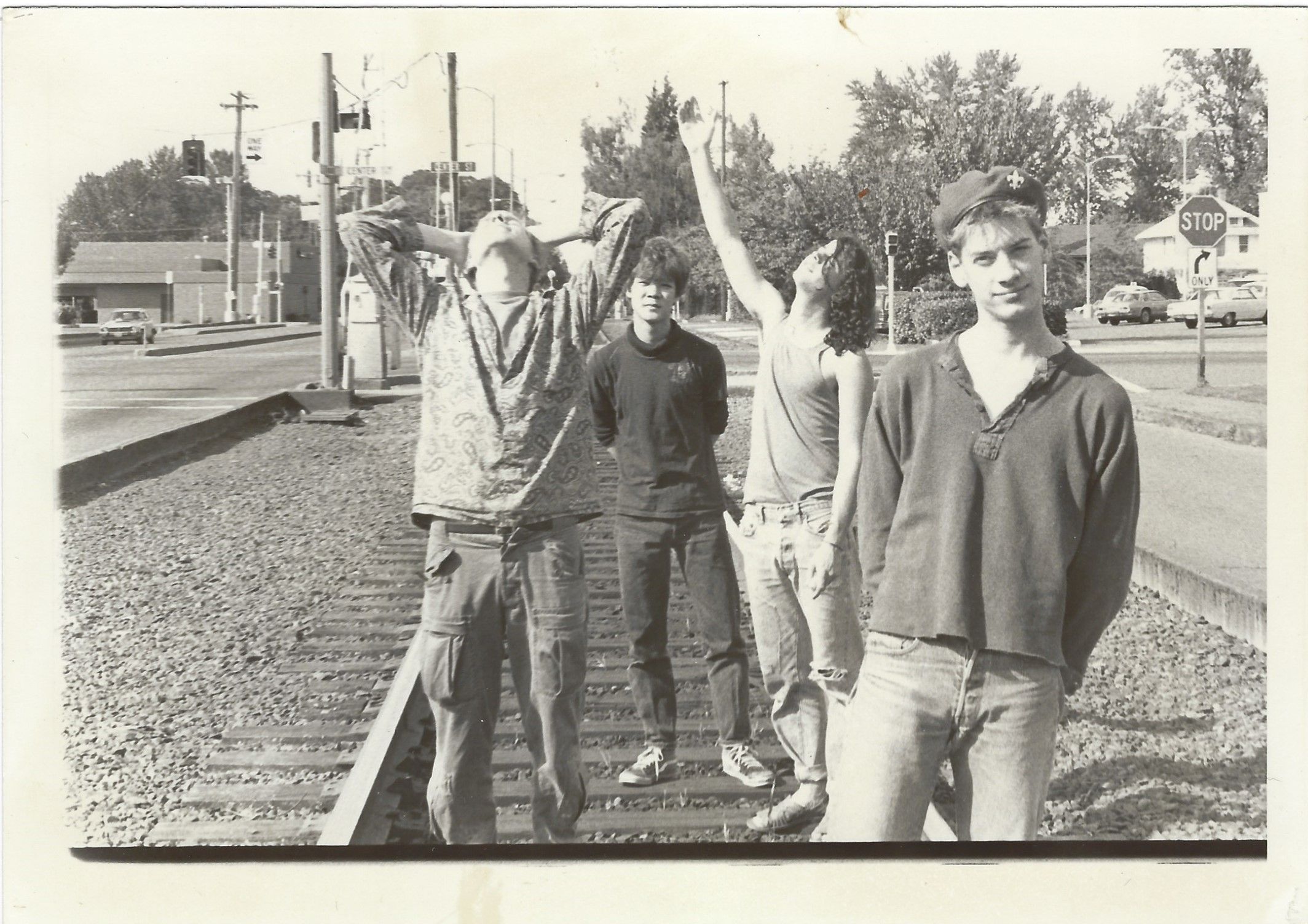 PERFECT CIRCLE
RIC JOHNSTON (BASS/VOCALS) ANDY BRYANT (GUITAR) JEREMY WILSON (VOCAL/GUITAR) JOHN MOEN (DRUMS/VOCALS )
Original guitar player PATRICK GUNDRAN Not pictured

In 1985 Perfect Circle formed after everyone else in the Watchmen graduated from high school and Jeremy still had two more years to go. That's when Jeremy met Patrick Gundran (followed by Andy Bryant) guitar, Ric Johnston bass and John Moen drums and vocals who all lived in Salem, OR and went to school together at McNary High.  Perfect Circle became popular playing their beautiful all original music inspired by underground music and bands such as R.E.M., The Velvet Underground, Jesus and Marychain, the Replacements, along with the vibrant local music scene of the day .

The first shows Jeremy played in Portland was at the age of 17 with Perfect Circle when opening for popular local bands like the Miracle Workers and the Rifle Birds at punk clubs including the Satyricon and the Pyramid Club. Perfect Circle played fast and passionately and John Moen (drummer) and Jeremy honed a dual vocal technique first in Perfect Circle before taking it to the Dharma Bums.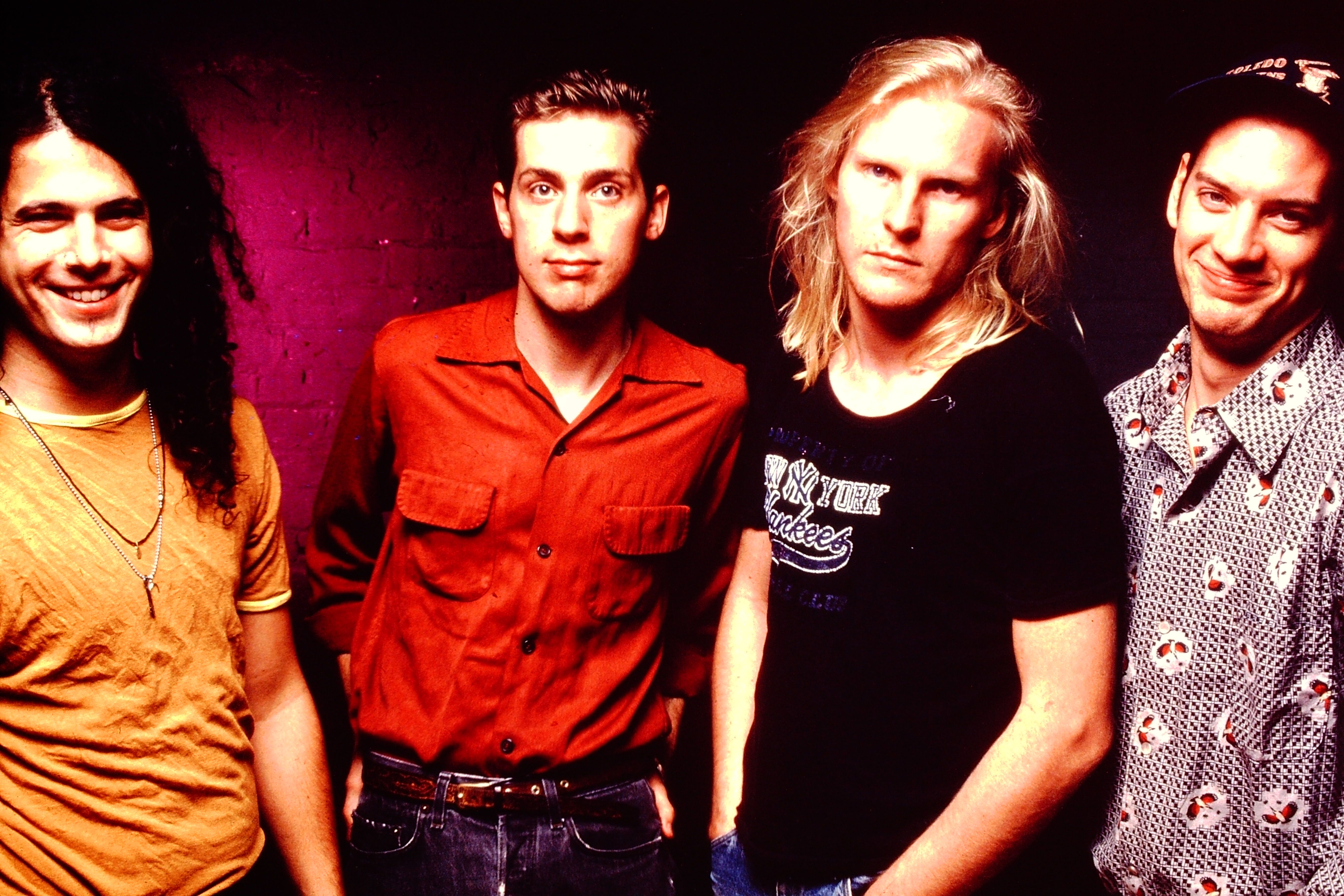 DHARMA BUMS
JEREMY WILSON (VOCALS/GUITAR) JIM TALSTRA (BASS) ERIC LOVRE (GUITAR/VOCALS)  JOHN MOEN (DRUMS/VOCALS)
In 1986, the Watchmen basically reformed and emerged in Portland as the
Dharma Bums,
 but now, Jeremy singing/guitar, Eric Lovre singing/guitar, Jim Talstra bass and John Moen singing/drums and in 1987 signed to PopLlama Records out of Seattle. Shortly after the release of their first album HAYWIRE, the band was picked up by Lisa Fancher,  who's seminal indie music label Frontier Records released HAYWIRE and put out two more albums, BLISS (1990) and WELCOME (1992), and multiple singles, compilation records, and music videos.
DHARMA BUMS
"The Light In You"
video
After six solid years of nonstop making music and US / European touring the Dharma Bums broke up in 1993.  
At that point Jeremy decided to go to Costa Rica for three months to figure out what to do next. He ended up writing 65 songs there in a creative outpouring.
Around this same time too Jeremy introduced the band Heatmiser to Frontier Records and worked with Elliott Smith and the band on their first album, Dead Air (1993).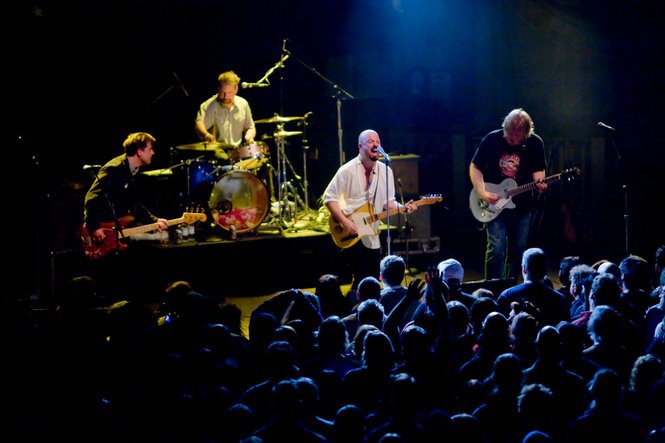 The band reunited in 2010 for a series of reunion shows and benefits. Above is a picture taken from the Crystal Ballroom in February of 2010.  
Here is the Bio/Press Release announcing the reunion:
"Somewhere out in Oregon, in the middle of a hayfield, in the middle of nowhere, is an old wooden Grange hall…As you draw closer to this drab unassuming structure, you hear the sound. This is not a make-believe music video set, it is the very real place the Dharma Bums recorded their second album, Bliss…the record to show the world that Oregon is a place where the music is as rooted in its people as it is in the land."
The Rocket
(Austin, TX - December 17, 2009) Oregon's legendary Dharma Bums Jeremy Wilson (vocals, guitar), Eric Lovre (guitar, vocals), John Moen (drums, vocals) and Jimmy Talstra (bass), are coming together for the first time in 18 years on Saturday, February 20, 2010 at The Crystal Ballroom in Portland Oregon, in support of Portland's Music Millennium's 40th Anniversary. Young Fresh Fellows and Derby will also be performing at this special reunion.
The Dharma Bums, a ground breaking garage band in the best tradition of the early 80s college rock scene, such as R.E.M, Rain Parade and MC5, banded together in 1986 in the small rural town of Silverton, OR.  Having played together since their early teens in such bands as, The Watchmen (with an early repertoire of 250+ songs) and Perfect Circle, Jeremy, Eric, John and Jimmy became Dharma Bums once everyone was finally graduated from High School and available to hit the road full time. Relocating to Portland in 1987 the band, named after Beat Generation, Jack Kerouac's book Dharma Bums, became huge on the west coast and garnered a reputation for putting on high-energy-adrenaline-filled shows to packed houses and played 200 plus shows annually throughout 48 of the 50 states and Europe during their six year run. 
Their first record, Haywire, was produced by the lead singer of The Young Fresh Fellows, Scott McCaughey (R.E.M., Minus 5) and PopLlama mogul and engineer Conrad Uno (Mudhoney,Young Fresh Fellows). Haywire was recorded for PopLlama in 1989. Within months of Haywires release, Frontier Records' Lisa Fancher, re-released the record, and "Boots of Leather," became an instant college radio hit. 
In 1990 the Dharma Bums released Bliss on Frontier Records.  Recorded in a grange hall in the middle of Oregon's Willamette Valley,  Bliss covered subjects from rape and adolescence to suicide, in a mature fashion built on "ragged rock textures." The Dharma Bums known for their three part harmonies garnered international acclaim and wildly good reviews with Bliss because of such psychedelic anthems as "Pumpkin Head" and "Pigweeds" juxtaposed next to hook-laden classics such as "Stayed Up Late" sung by drummer John Moen, and beautiful country rock ballads like "A Place To Be". 

The Dharma Bums recorded their third and final album Welcome for  Frontier in 1991 which produced the MTV 120-minute's hit video produced by the band, "Light In You".  At the height of their popularity, right as the Northwest "Grunge Scene" was exploding, and with many fans and people in the music industry expecting the band to be "the next big thing", broke up suddenly in October of 1992. 

In recent years, Eric has been working on producing and engineering projects in his all-analog studio working with John Fahey, the Minus 5, Perhapst, Kalaloch, and Michael Davis (MC5). His new solo record, Broken High-Fidelity, (his 12th album) features Northwest greats Scott McCaughey and John Moen.
Jeremy went on to form the alternative-rock band and major label recording group Pilot, and currently heads up MastanMusic recording studio and label. He has engineered, mixed or produced projects for a long list of artists including, Jared Mees, The Dry County Crooks, Raphael Rudd/Pete Townsend, The Cribs, and has played an integral roll in the careers of many Northwest artists including the late great Elliot Smith. He also fronts a solo project with guitarist Sam Densmore (Silverhawk), drummer Ezra Holbrook (Decemberists/Dr. Theopolis/Minus 5) and bassist Aaron Masonek and regularly plays live shows around the NW.
John, after the break-up of the Dharma Bums, formed the beautiful pop rock band Maroons, which released two critically acclaimed albums. John has had an amazing career as a drummer and has played with The Fastbacks/Elliott Smith/Stephen Malkmus & The Jicks (among others), and is currently a member of Portland's The Decemberists. He now fronts his own band again called Perhapst. He has used his time off from touring with the Decemberists to make Perhapst's self-titled debut, which was recorded and produced by Eric Lovre and released last year to glowing reviews and is currently working on the second Perhapst album.
Jimmy is one of the rotating members of Scott McCaughey's super group Minus 5, and also played in the Maroons (with John), No. 3, the Cavemanish Boys and is a highly sought after bass player appearing on countless albums.

Dharma Bums are releasing a CD with a working title of DUMB. The songs are from a collection of archival recordings from 1987. Self-recorded to a cassette 4-track with just a few mics, at several different band pads, these recordings represent pre record deals and big crowds; music the band made for the pure joy of it while John and Jeremy were still just teenagers and Eric was honing his recording skills. The album originally recorded by and recently produced, mixed and mastered by Eric Lovre includes  the garage classic by Them (early Van Morrison band) "I Can Only Give You Everything," a mad cover of "Lets Dance," and thirteen never heard before originals. The low-fi fuzz and teenage angst only enhances the mystique and vibe of these rare recordings. DUMB will be available for the first time at the Dharma Bums concert at the Crystal Ballroom February 20, 2010.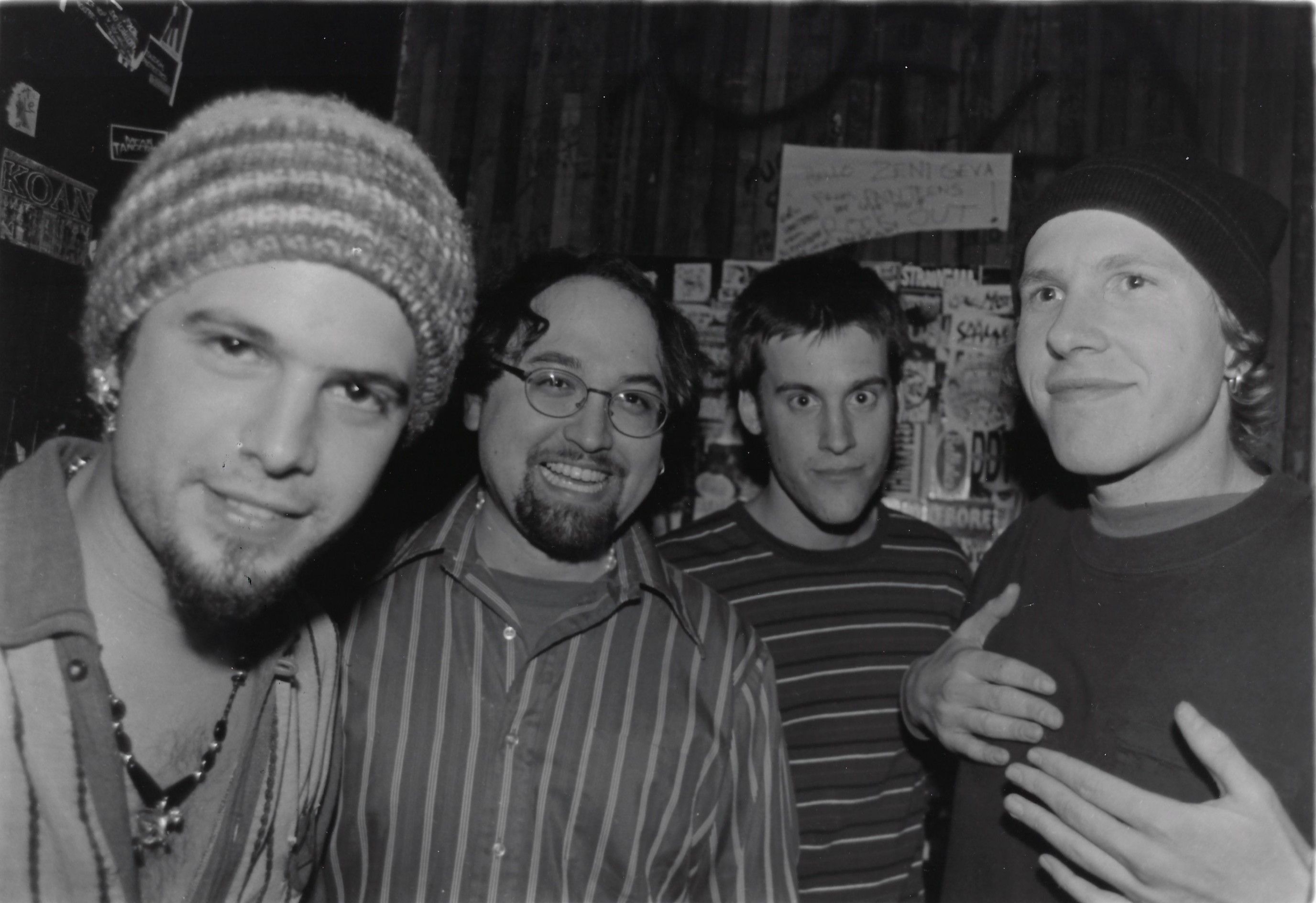 PILOT
 JEREMY (VOCALS/GUITAR) PATRICK GUNDRAN (GUITAR/VOCALS) ERIC ALTO (DRUMS) RIC JOHNSTON (BASS/VOCALS) 
RICHARD STUVERUD (DRUMS/VOCALS) not pictured

In 1994, with nearly 100 new songs to work with, Jeremy formed the band Pilot with old Perfect Circle mates Patrick Gundran (guitar) and Ric Johnston (bass) and new drummer Eric Alto and released the FORK FOR A TONGUE EP produced by Tony Lash, (Heatmiser/Dandy Warhols) for Portland indie label T/K Records. At that time Jeremy signed a publishing deal with Sony Music and a record deal with Elektra Records.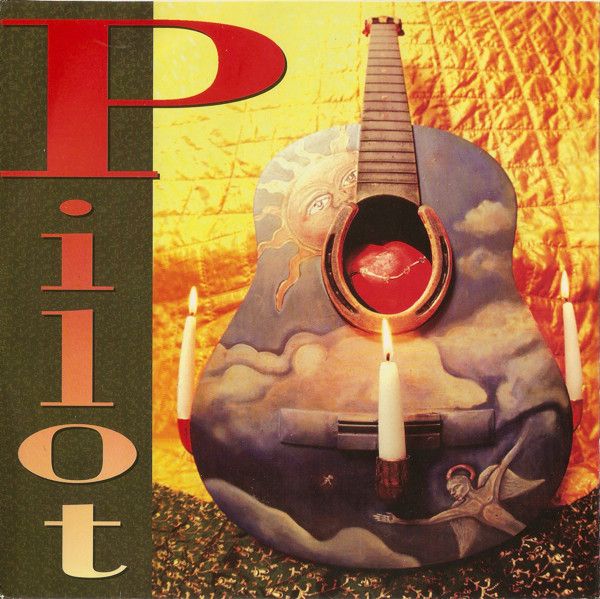 PILOT
FORK FOR A TONGUE
Working with mentor/producer Joe Chicarelli (Weezer, Frank Zappa, Tori Amos, Boston), recorded the epic album HISS (1995) that ended up never seeing the light of day when Time Warner acquired Ted Turner Entertainment and Elektra got gutted. The album was one of many things cut in the acquisition process. Undeterred, Jeremy borrowed funds and made the critically hailed Pilot album WHEN THE DAY HAS BROKEN (1996), and the single "Belong" received airtime nationwide on commercial radio stations. The album was licensed to T/K Records.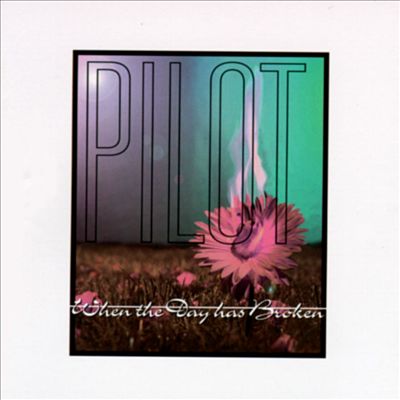 PILOT
When The Day Has Broken
In 1997 Pilot signed to Mercury Records headed by Danny Goldberg at the time and released STRANGERS WALTZ (1998) produced by long time friend and studio owner Barrett Jones (Presidents of TheUnited States, Foo Fighters). Shortly after the release of Strangers Waltz and after years of touring with Pilot, another corporate label buyout occurred, but this time between Seagrams and Polygram. Everyone at Mercury Records, from the president Goldberg to the mail room staff, were fired. Exhausted and no longer connected to anyone at the label, Jeremy asked to be released from his Mercury contract in 1999 disbanded Pilot, and formed his production company MastanMusic in 2000.  
Today he works from his recording studio located in Portland in the lower SE industrial area.
Jeremy has produced music for many regional and national acts including an album for Pete Townshend and Raphael Rudd released in 2001 called The Oceanic Concerts (Rhino Records).

JW has shared the stage with: Brian Berg, Miracle Workers, The Young Fresh Fellows, The Wipers, Dead Moon, Vomit Launch, Calamity Jane, Tree People, Babes In Toyland, Camper Van Beethoven, Dead Milkmen, Mr. Bungle, The Posies, Sweaty Nipples, X, The Replacements, Nirvana, The Meat Puppets, Mojo Nixon, Mazzy Star, Alex Chilton, Crackerbash, Hazel, Pond, Mark Eitzel, Robyn Hitchcock, Thrillbilly, Urge Overkill, Candlebox, The Dandy Warhols, Cat Power, Quasi, The Church, Hammer Box, Goodness, Colin Meloy, Pete Drodge, Pete Krebbs, The Godfathers, Guadalcanal Diary, Silevrhawk and hundreds of others.                                                                                                                                       
Limited Music Discography - Jeremy Wilson Bands - singer/songwriter/guitar player/co-producer
Jeremy Wilson Empty Through Empty Space (Released March 2014)
Jeremy Wilson Honey/Moon/Life  (to be released)
Jeremy Wilson PDX POP NOW (1st one) PDXPOP NOW 2004
Jeremy Wilson Independence Vol. 1; demos and out-takes MastanMusic 2005
Jeremy Wilson St. Johns Poetry Sessions Vol. 2 (Compilation) Deep Roots Music Project 2008
Jeremy Wilson St. Johns Poetry Sessions Vol. 1 (Compilation) Deep Roots Music Project 2007
Pilot Fork For A Tongue/Another Day Has Begun T/K Records/Sony 1994
Pilot Fork For A Tongue EP T/K Records/Sony 1994
Pilot Hiss CD Elektra Records/Sony 1995
Pilot When The Day Has Broken CD T/K Records/Sony 1996
Pilot "Belong" CD Single T/K Records/Sony 1996
Pilot Strangers Waltz CD Mercury/Thirsty Ear/Sony 1998
Pilot "Swing"/"Greenwood Waltz" Mercury/Thirsty Ear/Sony 1998
Pilot Artists For A Hate Free America Compilation CD Airforce Records
Dharma Bums – DUMB 1997 cassette recordings (Mother Found Out Music) 2010
Dharma Bums Haywire/Shake (Single) Popllama Records 1988
Dharma Bums Haywire - LP/CD/Cassette PopLlama/Frontier 1989
Dharma Bums Bliss - LP/CD/Cassette Frontier/BMG 1991
Dharma Bums Welcome - LP/CD/Cassette Frontier/BMG 1993
Dharma Bums 14 Songs For Greg Sage (Compilation) CD/7" Box Set T/K Records 1992
Dharma Bums European Tour Split 7" Frontier
Dharma Bums Satyricon Compilation LP/CD Satyricon Records
Dharma Bums Givin' In/Shake Some Action Frontier
Dharma Bums I-5 Killers Comp #1 Scysophonic Records
Perfect Circle - Circles From A Song (Cassette) Indie 1985
The Watchmen - Johnny Normal (Single) Indie 1983

Limited Music Discography - JW Played on, Produced, Engineered, or did some combo or all, with these artists:
Kevin Rafyn – Séance Crasher (2014)
Christopher Marshall – August Light (In Music We Trust Records) 2011
The Cribs "So Hot Now" split single with The Thermals (Witchita Records) 2010
Renee Musquiz – Self Release 2010
The Troublemakers Chop Shop Pit Stop MastanMusic 2009
Hillstomp Split Single Fuzzmonster Records 2008
Jared Mees Caffeine, Alcohol, Sunshine, Money Tender Loving Empire 2008
Silverhawk Hangover Bicycle Ride MastanMusic 2008
Tony Smiley Driving Myself Sane MastanMusic 2008
The Dry County Crooks When Hearts Break MastanMusic 2008
Brady Beard Brady Beard Indie 2008
Linda Lee Michelet Presents Big Band Peggy Lee DVD Live Concert MastanMusic 2008
Deep Roots Comp St. Johns Poetry Sessions Vol. 4 (Compilation) Deep Roots Music Project 2010
Deep Roots Comp St. Johns Poetry Sessions Vol. 3 (Compilation) Deep Roots Music Project 2009
Deep Roots Comp St. Johns Poetry Sessions Vol. 2 (Compilation) Deep Roots Music Project 2008
Deep Roots Comp St. Johns Poetry Sessions Vol. 1 (Compilation) Deep Roots Music Project 2007
Lew Jones Sublimation MastanMusic 2004
Sledge Feather 2008 CD Indie 2008
The Don of Division St. 2008 CD Indie 2008
Casey Neill -"We Are The City","Brooklyn Bridge" (In Music We Trust) 2007
Hanz Araki Little Fires Hanz Araki 2007 (Juno Award Winning Celtic Flute player)
Thrillbilly Greatest Hits 2007
Jasmine Ash Shine Jasmine Ash 2007
Bipolar Star Bipolar Star Indie 2007
High Violets To Where You Are Reverb Records 2006
Delano Studio Album Indie 2006
Kind Of Like Spitting 2005 Album Hush Records 2005
Reggie Houston/Charmaine Neville Hurricane Katrina Relief CD Red Cross 2005
R. Rudd/Pete Townshend Oceanic Concerts Rhino Records 2001
Silverhawk Flowers In June EP Pop Sweatshop 2001
Heatmiser Dead Air Frontier Records (Elliot Smith's first CD)
UMKA (From Russia) Umka UMKA 2006
Dylan-Thomas Vance Bittersweet Triple M Records 2003
Rustin Mire 1999 CD Indie
The Dirt Fishermen Glen's Car Indie
Frequency db Blue Down Where The Diver Goes Resistor Records
Ottoman Big Wigs Ottoman Big Wigs Me! 1997
Faster Tiger Little Things (1999) Indie 1997
Mission 5 Search For A Perfect Life 2006 Quarry Music
Pacific Wonderland "Step by Step" PWRecords 
Nirvana "Grandma Take Me Home" (Live Recording) DGC (JW was running snakes and generally assisted. Drew Canulette was the engineer)
Stephanie Schneiderman 2000 Demo

Bands and Artists That Jeremy Wilson & Sam Densmore have recorded for The MastanMusic Hour Webcast / Concert Series / Promotion (Each of these performances are 30 to 60 minutes long. All recorded, mixed and produced at the MastanMusic studio.)
Episode 67 Featuring New York Rifles
Episode 66 Featuring Sledge Feathe
Episode 65 Featuring Western Aerial
Episode 64 Featuring ZOUAVES
Episode 63 Featuring HIGHWAY
Episode 62 Featuring Jon Garcia and the Best Laid Plans
Episode 61 Featuring Leigh Marble
Episode 60 Featuring Tony Smiley
Episode 59 Featuring Mission 5
Episode 58 Featuring Jeremy Wilson Band
Episode 57 Featuring The Dirty Birds
Episode 56 Featuring Hillfolk Noir
Episode 55 Featuring The Dry County Crooks
Episode 54 Featuring Chica Y Los Gatos
Episode 53 Featuring Michael Dean Damron
Episode 52 Featuring Brady Beard
Episode 51 Featuring The Posies
Episode 50 Featuring Blue Skies For Black Hearts Set 2
Episode 49 Featuring Blue Skies For Black Hearts Set 1
Episode 48 Featuring Silverhawk Set 2
Episode 47 Featuring Silverhawk Set 1
Episode 46 Featuring Scotland Barr and the Slow Drags Set 2
Episode 45 Featuring Scotland Barr and the Slow Drags
Episode 44 Featuring The New York Rifles
Episode 43 Featuring Video Singles Special
Episode 42 Featuring The Lonely H
Episode 41 Featuring Jessica Stiles
Episode 40 Happy New Years!
Episode 39 Featuring Lael Alderman
Episode 38 Featuring MINMAE
Episode 37 Featuring Still Pending
Episode 36 Featuring The Dry County Crooks
Episode 35 Featuring Leigh Marble
Episode 34 Featuring Luther Russell
Episode 33 Featuring Bahttsi
Episode 32 Featuring Mission 5
Episode 31 Featuring The Dimes
Episode 30 Featuring Titans Of Oblivion
Episode 29 Featuring Jared Mees
Episode 28 Featuring OH Darling
Episode 27 Featuring Little Sue
Episode 26 Featuring Drew Grow
Episode 25 Featuring Tony Smiley
Episode 24 Featuring Sean Flora
Episode 23 Featuring Funk Shui
Episode 22 Featuring Greenlander
Episode 21 Featuring Stephanie Schneiderman and Tony Furtado
Episode 20 Featuring Lew Jones
Episode 18 Featuring Slow Signal Fade
Episode 17 Featuring Jon Garcia and Guest DJ Gregg Williams
Episode 16 Featuring Surrounded by Ninjas
Episode 15 Featuring Dan Jones
Episode 14 Featuring The Sort Ofs
Episode 13 Featuring Lael Alderman
Episode 12 Featuring Mike Coykendall
Episode 11 Featuring Rollie Tussing
Episode 10 Featuring Brian Berg's 44 Long
Episode 9 Featuring Umka
Episode 8 featuring Kara Suzanne
Episode 7 Featuring Delano
Episode 6 Featuring Sestina
Episode 5 Featuring Casey Neill and Hanz Araki
Episode 4 Featuring Wester Daywick Live
Episode 3 featuring UHF
Episode 2 featuring Tony Smiley
Episode 1 featuring Dylan-Thomas Vance